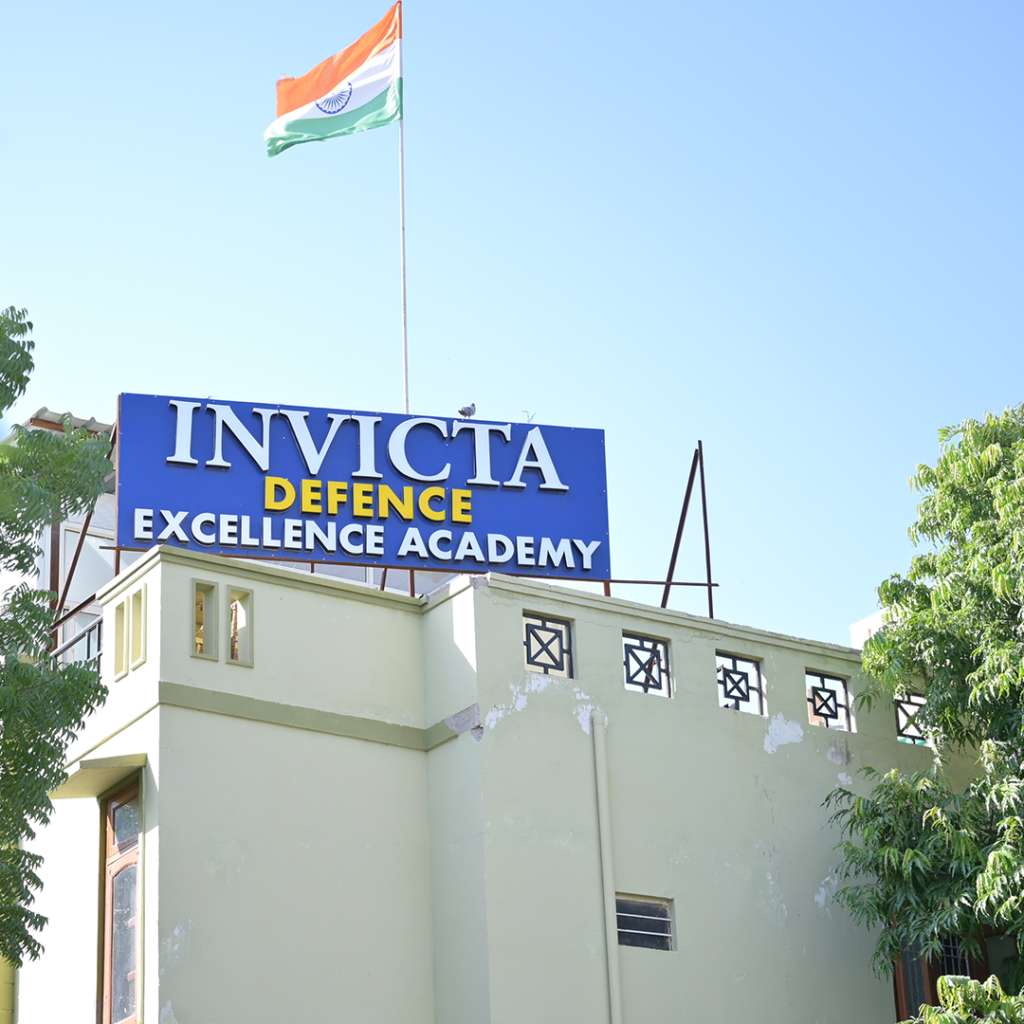 Invicta Defence Excellence Academy
Invicta Defence Excellence Academy is your pathway to a distinguished career in the Defence Services. Guided by the expertise of Colonel Rishi Bharadwaj (Ex Psychologist), Colonel Rakesh Mishra (Ex IO), and Colonel Rajesh Vardhan (Ex GTO), our Academy is committed to realizing the dreams of ambitious individuals aspiring to join the esteemed Defence Services.
At Invicta Defence Excellence Academy, we offer comprehensive support to candidates preparing for the written exams for NDA/AFCAT/CDS. Our Academy is exclusively dedicated to individuals deeply passionate about pursuing a career as Defence Officers.
We empower our candidates with the tools to organically shape their personalities, ensuring they shine in their noble pursuit of serving the nation. Located in the vibrant city of Jaipur, we specialize in NDA and AFCAT written exam coaching and provide Best SSB coaching services in Jaipur.
Join Invicta Defence Excellence Academy today and embark on a transformative journey towards a rewarding career in the Defence Services.
selections in SSB in 2 years
selections in written in 1 year
Course preparations provided
Our Team
Mentor Team
We enlist skilled Army Officers and capable directing staff, supported by adept academic faculty for thorough syllabus coverage. Employing modern techniques, we achieve notable success in exams, including 14 SSB recommendations and impactful coaching outcomes like NDA and CDS selections.